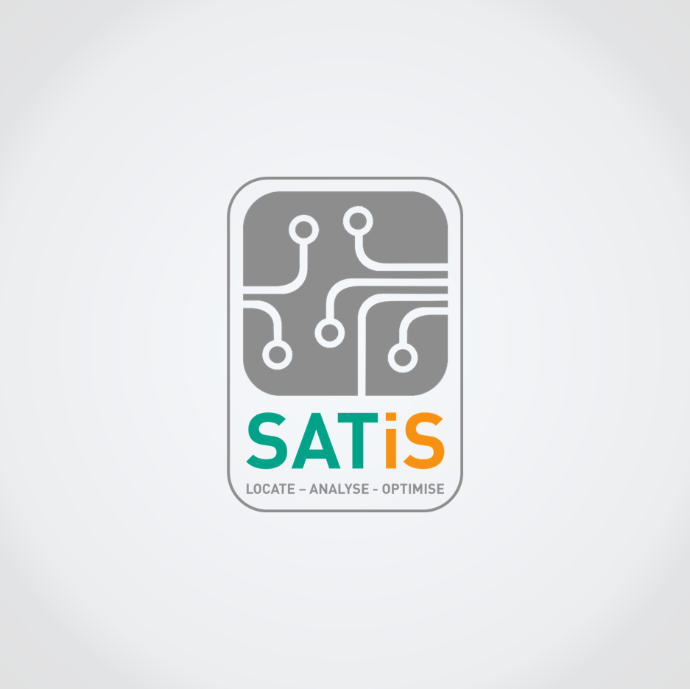 SATiS
Our 'SATiS' technologies were originally created to track shipping containers around the world. A simple and repeatable user experience, accurate positioning and a long battery life were the key issues faced in some very difficult environments for communication and GPS. The SATiS range of hubs ensure that assets affixed with our sensors, tags and monitors can be tracked accurately on-site and in-transit between sites.
Once these technologies were proven in the logistics and freight tracking industry, it was natural that upon further development, there were many commercial applications for SATiS technologies, including healthcare, smart factories, freight and transit, utility management, critical infrastructure and many more.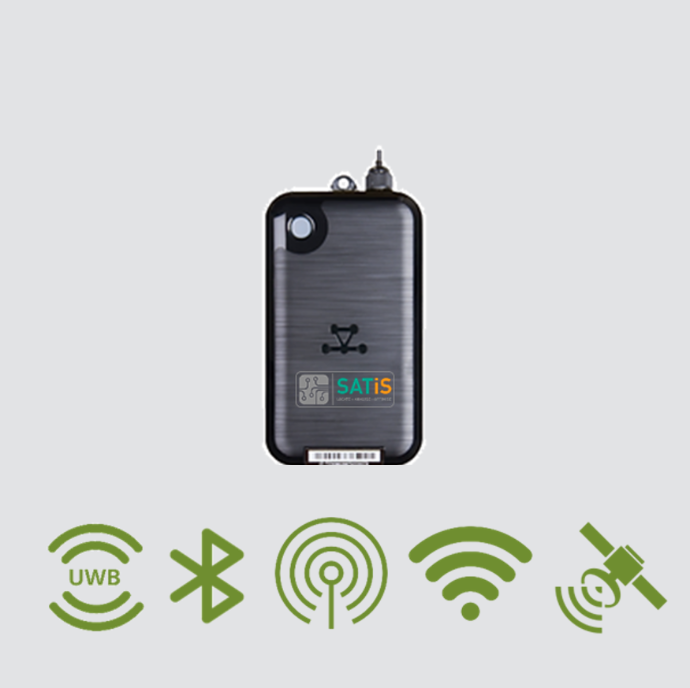 Features
We use GPS, Wi-Fi, Cellular, Bluetooth and UWB location technologies to ensure the availability and desired accuracy of asset location monitoring - No other provider has the ability to combine multiple sensor and tag types to ensure the best fit for your deployment environment.
Our Hubs collect location & sensing data from nearby Tags, combine that data with their own and communicate securely with our servers using packet level authentication (and encryption where required).
Our Tags are the data gathering tools at the very edge of our system. They provide location and sensing data as close as possible to the source. Very small and long-life.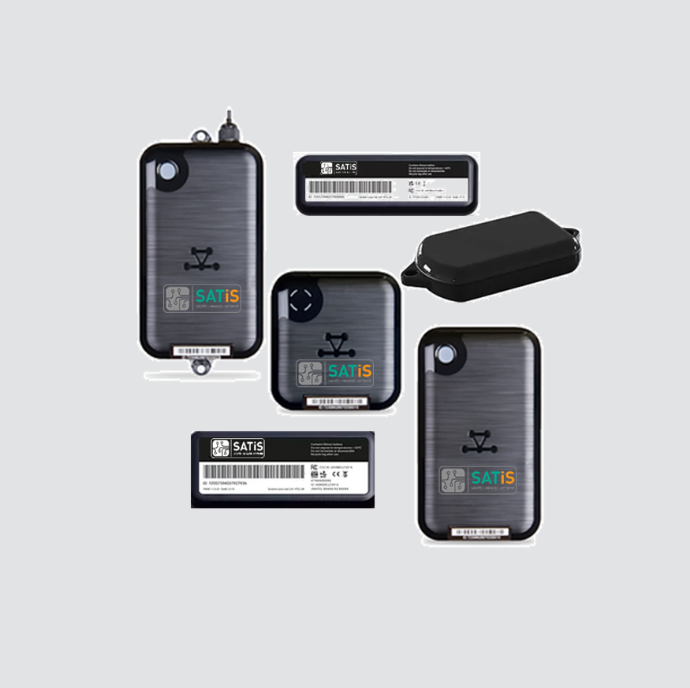 Capabilities

SATiS tracking technologies have a wide range of capabilities and specifications, depending on the model and deployment type.
A summary of SATiS specifications includes:-

Temperature: Accuracy of sub 1oC (-40 to +125oC) Humidity: Accuracy of sub 2%
Air Quality: Broad range of gases including VOCL
Light: Light level to identify box open/close
Accelerometer: Orientation detection
Motion Detection: Impact Drop
Indoor Locationing: Sub 1metre @ 10metre range
Outdoor Locationing: Sub 1metre @ 20metre+ range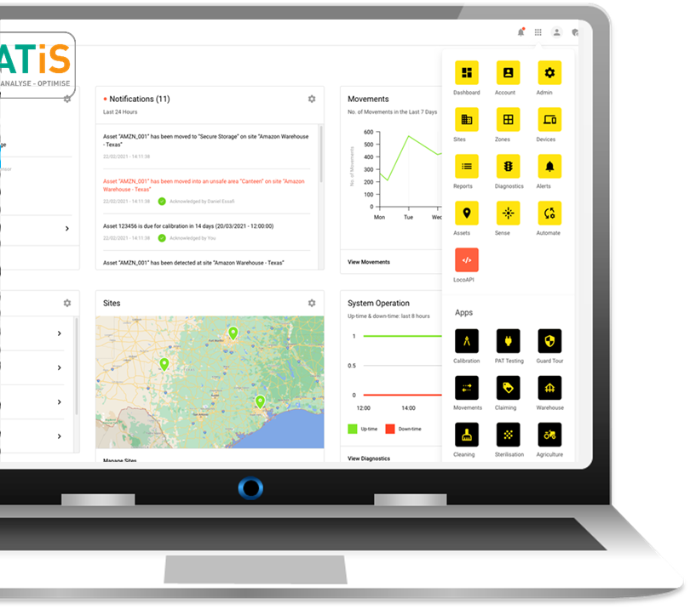 SATiS Reporting Suite

SATiS Analytics is our device management tool. It provides complete remote control of all devices in a portfolio. Its intuitive tools make it easy to know what's happening and act accordingly.

Complete visibility and control of all devices across all sites

Devices can be viewed in any location –outdoors and indoors. Sites can be set up to indicate internal position: in terms of coordinates, address and also building, floor and room. Devices can be viewed together or on a per site basis.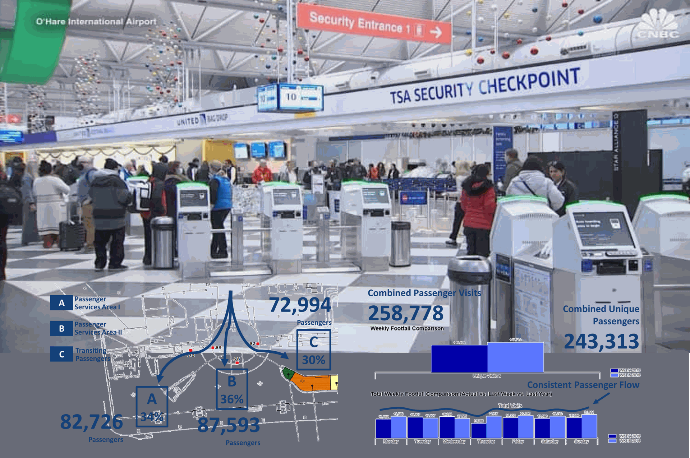 Airport Passenger Flow Monitoring

SATiS offers unprecedented anonymous behaviour analytics via its anonymous and passive systems.


SATiS provides extensive KPI (metrics) report, including insight and observations on what the data showed; we deploy technology that monitors the behaviors (the movements and flows) of passengers in any deployed area. We use that data to create insight on how a location is trafficked and used, vital for tenant mix, commercialisation, capital improvement programs, customer facility upgrades and many more. Make decisions based on facts not opinion.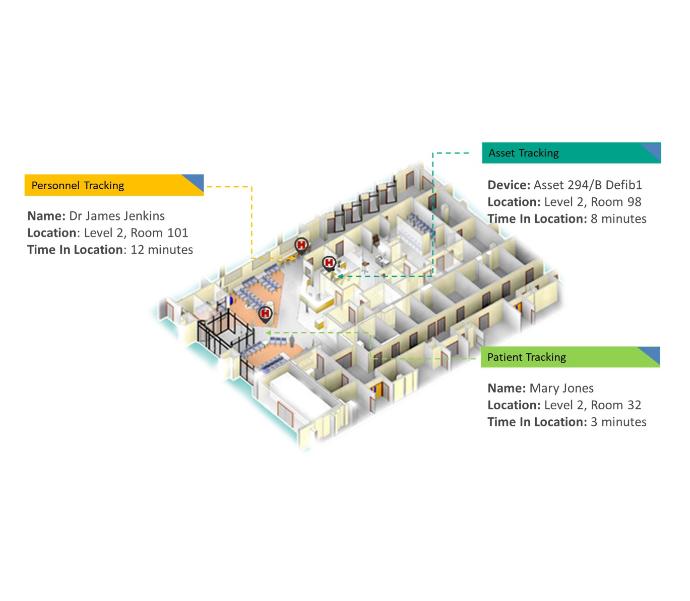 Staff and Visitor Monitoring

When staff are issued SATiS 'ID Tags', real-time visibility of personnel is possible. This can reassure management all is well even in a crisis situation and even trigger alerts when there is a deviation from best practice e.g. occupancy levels reach capacity, unauthorized staff enter restricted areas etc.
With UWB the accuracy of the location is significantly improved to within 1m. Rather than looking at room/zone level occupancy levels, we can now also consider distances between individuals. Importantly, the same infrastructure supports both BLE and UWB.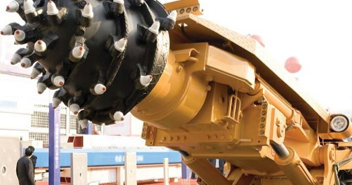 Mining Sector

The mining industry is highly dependent on the state of its assets. As more and more resources are extracted from mines to meet rising demands, managing assets – including equipment, technology and the workforce – has become a key factor in increasing productivity.
SATiS tracking solutions provide real time vital updates, to not only know where mining and staff equipment is located, but also its condition, status and maintenance records. Within the mining industry, RFID, RTLS Wi-Fi, Cellular and Bluetooth tags are the primary technologies used by SATiS to track and manage items.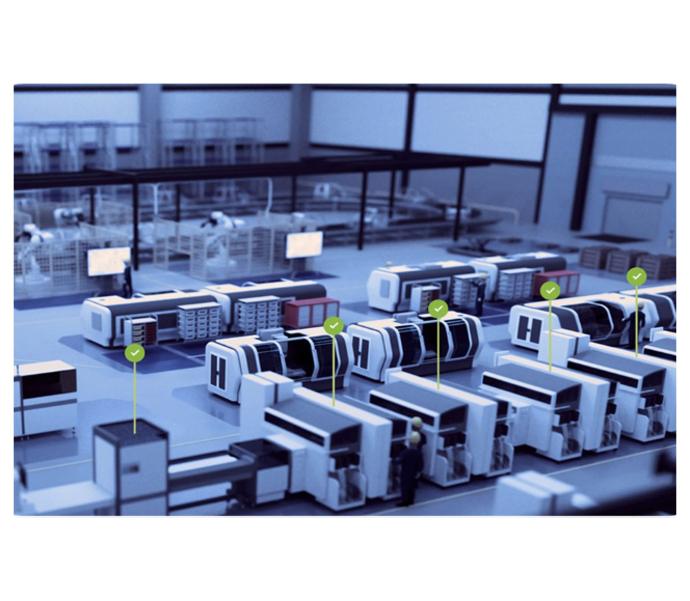 Smart Factory

We supply indoor tracking and sensing solutions to the manufacturing and utility sectors through partnerships with sector leaders, to enhance overall productivity.
SATiS was first created in collaboration with the aerospace and transit sectors, to be powered by harvesting minute amounts of energy from the vibration of an aircraft's wings in flight. The ultra-low energy solution now powers our SATiS tags and is the source of their small size and long battery life.

The long battery life fits with our customer's asset procurement cycles, so the tags can be fitted and remain functioning throughout. There is no need for any maintenance during the asset's useful lifetime.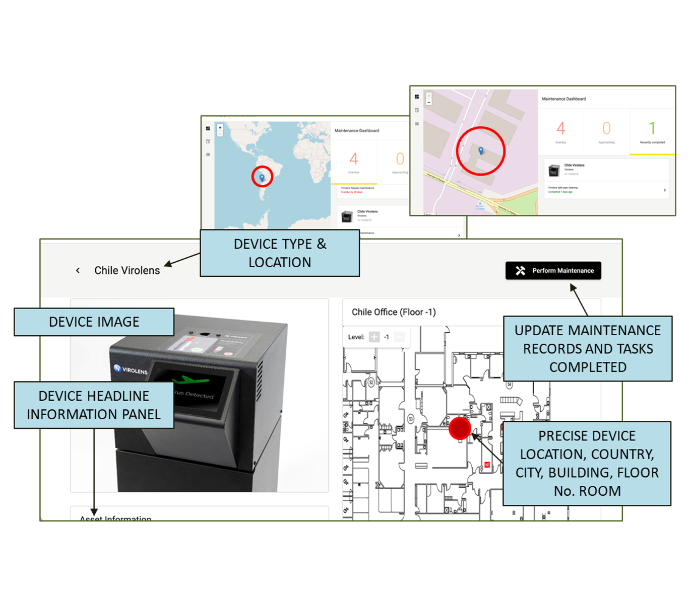 Advanced Analytics

SATiS solutions can identify the location of the asset, and intuitively you simply select the asset, then 'zoom' into the device to find its precise location. SATiS Maintenance scheduler shows that devices headline records. You can associate any detail, action or certificate to that device's maintenance record, for example routine testing, re-calibration, cleaning or the routine replacement of parts.

SATiS solutions makes it easier for facilities managers to make data-driven decisions regarding repairs and replacements and reduce facilities management costs.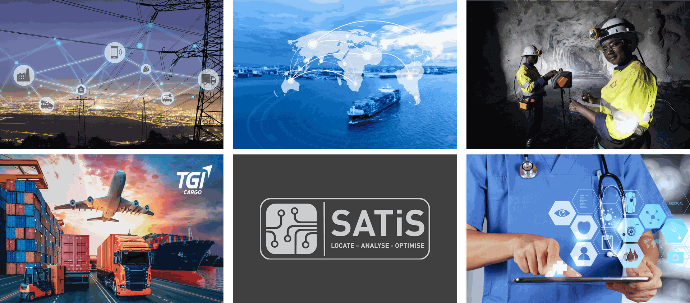 SATiS Deployments 'in the field'

SATiS is changing the way companies monitor their businesses; the power of technology provides insight that has never been experienced before. SATiS has some very interesting use cases, click below to learn more.

​ View our use-cases
Trusted Technology

SATiS uses technology proven and trusted in many commercial applications.
Our range of hubs, trackers and tags are certified for/to the following standards: