​Cellular Detection, Interception and Jamming

Our systems can be used for short range & long range tactical operations and has full 2G, 3G, 4G and 5G native mobile phone detection and locationing with native silent call function.

Our powerful software defined radios and our long range systems can capture phone information from several miles away, and are accessible via our dedicated web portal, providing MSISDN-Location, IMSI-Location, MSISDN-IMSI, IMSI-MSISDN functions.


Detect
Collecting any IMSI/IMIE's the system sees, over an area of about 3 to 4 Sq. Km. Any identified device can then be targeting and DF'd. This is a six radio system so all bands and frequencies can more effectively be covered.



Capture

This can be done from the above, or as a separate UAS solution. This is where a targeted device or devices are DF'd and positioned with an accuracy of about 10metres. This can be done from a single or multiple drones.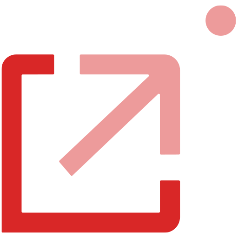 Intercept
A 'man in the middle' intercept can be done to capture real time voice calls from one mobile device to another - one of the best methods when the target device is suspected of being engaged in criminal activity.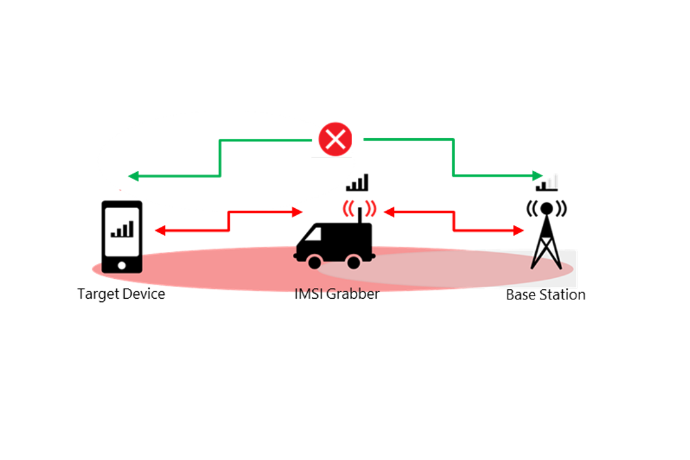 IMSI 'Catchers'

​The IMSI catcher device is one of the most effective threats that can harm the security of mobile communications. We use a radio device that acts as a fake cellular base station allowing near mobiles to join it instead of legitimate base stations. It uses a type of attack called man in the middle (MITM). The IMSI catcher can do almost everything after being connected to its host, such as eavesdropping calls, intercepting SMS messages, locating phone's location and so many. It is widely used by government agencies legally to track criminals and terrorists.
Technical Surveillance Counter Measures (TSCM) services are designed to provide government level counter eavesdropping protection to both our Government and Corporate Clients.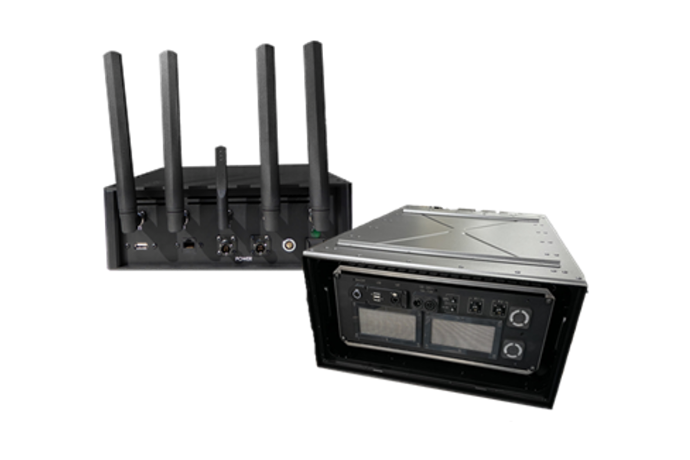 Our IMEI/IMSI Technologies

Our IMEI/IMSI capture systems systems can trigger a soft downgrade of the connection to GSM, known for being highly insecure. Exploiting the same 'TAU Reject and Attach Reject messages', a our intercept 'base station' can indicate a target's mobile device that it is not allowed to access 3G and LTE services on that given operator (EPS services not allowed EMM cause code). This would permit access to listen to phone calls, read text messages and a long list of other known GSM threats.
TSCM encompasses many aspects including technical counter surveillance sweeps otherwise known as bug sweeps or bug sweeping. Our TSCM services are very detailed and designed to detect, locate and mitigate the risk and threat from technical eavesdropping devices.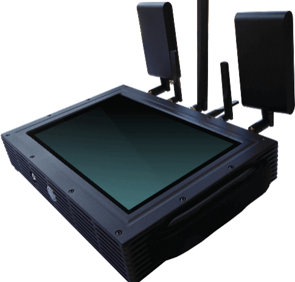 Integrated, Wide-band Spectrum Monitoring System
Our RF detection equipment can also record Radio frequencies and software can Demodulate those signals to allow the voice contents of that signal to be revealed. Things such as ICOM and other VHF/UHF radio bands fall into this category. Sentinel from KeyOptions is the most advanced portable system for the detection & location of WiFi 2.4GHz – 5GHz devices and access points and detection & location of Bluetooth 4.0 devices. Sentinel has full direction finding capabilities, enabling the operator to walk onto and locate any WiFi or Bluetooth device, whether you are conducting a TSCM inspection, a cyber TSCM inspection or a cyber security audit.


Features include the ability to increase the communication of WiFi enabled devices to help ease DF location, as well as being able to force disconnect these WiFi enabled devices from connected WiFi networks. The Sentinel can also display the relationship between an access point and a device, and create Bluetooth and WiFi target lists to locate WiFi and Bluetooth devices.
Confidential Service

We deliver a comprehensive suite of solutions which security and investigation teams can call on when required. KeyOptions has the scale and expertise to cope with the most complex global Client requirements and has unequaled international experience.
Unique Technologies


IMSI / IMEI detection – Deployment Options


We provide a range of portable and deployable RF detection equipment that can be mobile, vehicle or drone mounted.