Airports Globally are Looking to Implement COVID19 Innovations to Improve Passenger Safety and Trave...
Airports Globally are Looking to Implement COVID19 Innovations to Improve Passenger Safety and Travel Experience.
    Border Testing & Epidemiological Surveillance                
    A recent report carried out by the Scientific Advisory Group for  Emergencies – the UK Government's scientific advisory board – has  concluded that testing would provide valuable insights on infections and  even help contain the spread of the virus.  
     "Although testing at borders is unlikely to have a significant  impact on importation rates, it would provide important epidemiological  surveillance data and potentially reduce onwards transmission if it  results in higher adherence to quarantine periods and activating onwards  contact tracing," it said.  
Screening & Testing                
    A growing number of airports have begun introducing COVID-19 testing  options in an effort to help spur safer domestic and international  travel amid the coronavirus pandemic.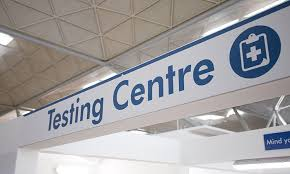 These tests can assist passengers heading to or arriving in  destinations where proof of negative COVID-19 test results are required.  
    According to the International Air Transport Association (IATA),  failure to implement new testing regimes could prove fatal for the  aviation sector. Systematic testing is the key to restoring  connectivity. It is critical as millions of jobs depend on aviation.    
    'We must learn to live with this disease and that includes safely restoring the freedom to travel.'  
Passenger Testing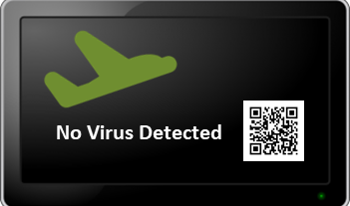 There is both this logistical problem and an epidemiological problem  with testing within an airport. If any of the passengers are tested  positive, you have just artificially constrained them together (with non  positive cases) in one space. Therefore there is a need for dedicated  space for testing away from the terminal and in advance of entry to the  facility.  
Solution – Rapid Screening with Virolens                
    Virolens is a general IVD designed to identify the presence of virus  in a saliva sample using a holographic microscope capturing images that  are processed using AI software running on a neural network computer.  
    The current Virolens software is specifically designed to identify the SARS-Cov-2 virus.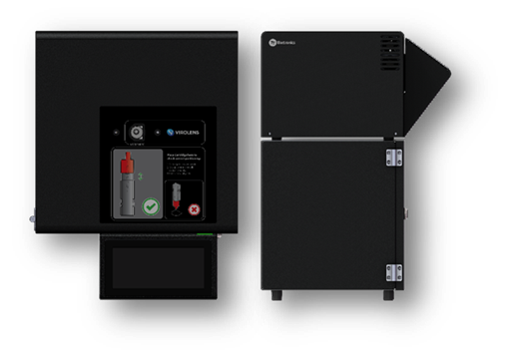 Needless to say, the latest advancements in rapid testing could  really make a difference. Rapid tests are improving significantly in  quality and are also a lot cheaper than PCR tests.                  
    As the quality of the tests is brought up to the same order as PCR  testing, then rapid tests, such as ones provided by Virolens will have a  triple advantage in terms of being quick, cheap and accurate. Virolens  offers reliability of 97.3% sensitivity and 99.7% specificity, with  test results given in around 20 seconds; an ideal combination for an  airport environment.

'Bind' Your Test Results                        
    The safest and easiest method to present your test results and keep  those results safe is 'HealthKeyID'; the only solution to combine  Virolens Covid-19 testing and 3rd party testing results.  HealthKeyID is  available on all platforms including android, iOS, windows and macOS.  
    Conclusion  
    As the aviation industry continues to plan for a sustained recovery  from the unprecedented COVID-19 crisis, we believe that any initiative  that utilises ground-braking technology to facilitate COVID-19 testing  in the most efficient and trusted way offers not only passenger security  and safety but also ensures efficient passenger management.  
    For more information on Virolens Covid Screening visit us at KeyOptions  today.